Everyone's getting artsy, so why not me I say?
(Because I'm lazy most of the time)
In any case, I finally decided to attempt drawing a Touhou for once. So many years of being both a fan of drawing and Touhou, and I only get to drawing one now. Life is funny like that. Anywho, I got my inspiration to draw this from our own Luna on the irc! After all, fairies and chainsaws are such a lovely combination. <3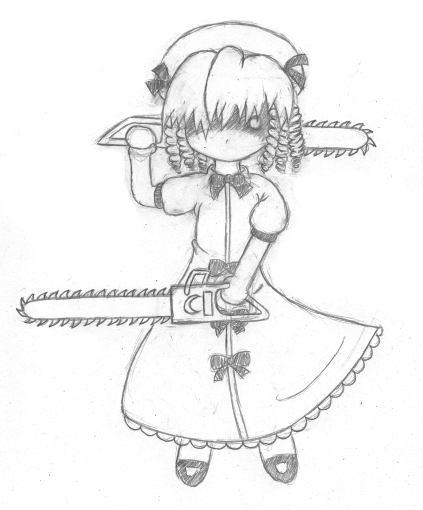 Expect more from me later (hopefully). It's all up to my inspiration!
EDIT: I just realized right after posting this that I forgot to give Luna wings. I'll be sure to fix that soon.