Sooo, as I had talked about sometime ago, I think it'd be a cool idea to make PoIR T-shirts just so show how awesome our members and non-member followers are. I had planned on selling them to those who wanted them (since buying like 20 T-shirts would not be easy on a broke person like me), mailing them around the world! Now, what I made is just a quick something I put together, a work in progress: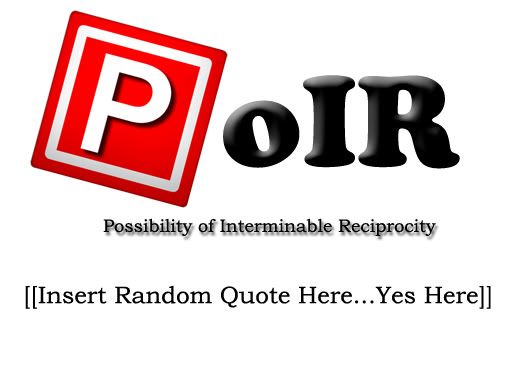 Yes it's not all that impressive. If possible, I'd like someone with some actual art/photoshop ability to jazz it up a bit. For now, I'd like to hear everyone's thoughts on the idea! Please note that so as to not get possibly sued, I'd like to avoid anything too obviously Touhou. Unless everyone promises not to say they bought them `-`
Note: This thread is now open to quote ideas!